Human Rights Council Advisory Committee Expert: Jean Ziegler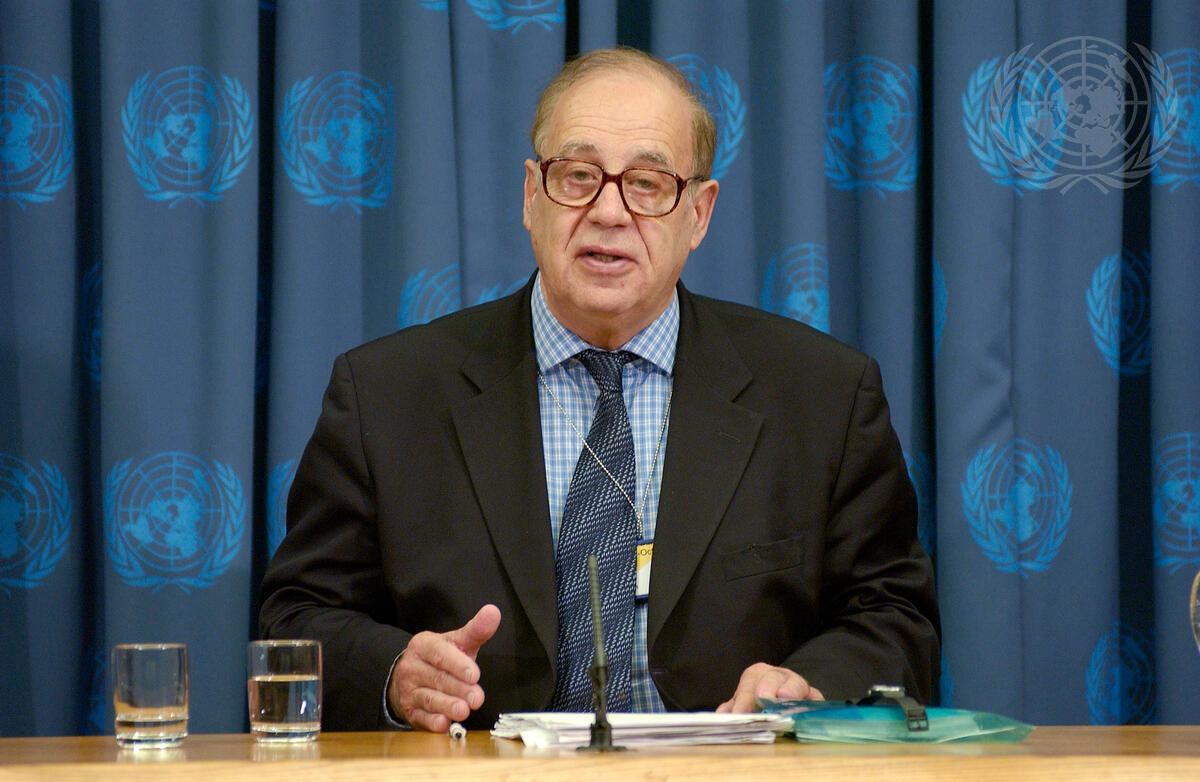 "In previous years, Ziegler said the United States is an "imperialist dictatorship" that is committing "genocide" in Cuba and that Gaza is "an immense concentration camp.""Good Riddance to Qaddafi's pal at the U.N., April 30, 2008, FP Passport
Advisory Committee's mandate:
"The function of the Advisory Committee is to provide expertise in the manner and form requested by the Council, focusing mainly on studies and research-based advice...The Advisory Committee should be implementation-oriented. The scope of its advice should be limited to thematic issues pertaining to the mandate of the Council; namely promotion and protection of all human rights." (Advisory Committee
web-site
)
"The technical and objective requirements for the submission of [experts'] candidatures [to the Advisory Committee]... should include: Recognized competence and experience in the field of human rights; High moral standing; Independence and impartiality." (Human Rights Council (
Decision 6/102
) Follow-up to Human Rights Council resolution 5/1, September 27, 2007
Term of office:
2008-2009
,
2009-2012
Jean Ziegler's record on human rights:
"In 1989 - four months after Libya bombed Pan Am flight 103, killing 270 people from 21 countries - Ziegler launched the annual Muammar Qaddafi Human Rights Prize in Tripoli, boasting it was the "Anti-Nobel prize of the third world". Winners have included Fidel Castro, Louis Farrakhan, and a leader of a Ba'ath party women's organisation in Saddam's Iraq. In 2002, the recipients included the convicted French Holocaust denier Roger Garaudy, and Ziegler himself. In 1986, Ziegler acted as an adviser to the Ethiopian dictator Mengistu, helping draft his one-party constitution. In 1993, Le Monde reported on "Jean Ziegler's trip to visit Saddam Hussein and Kim Il-sung." Ziegler proclaimed "total support for the Cuban revolution" shortly after Fidel Castro had imprisoned many journalists. While visiting Cuba as a UN official he refused to meet Cuban dissidents but lavished praise on Castro. In 2002, he praised the Zimbabwean dictator, saying, "Mugabe has history and morality with him." In 2006, Ziegler said, "I refuse to describe Hezbollah as a terrorist organisation. It is a national resistance movement. I can understand Hezbollah when they kidnap soldiers ..." Ziegler calls the US an "imperialist dictatorship" guilty of genocide, and labels George W Bush "the Pinochet who sits in the White House"; 9/11, he alleges, was used by Bush as a "justification for the staging of organised economic destruction of the people of the southern hemisphere"...When Ziegler was UN special rapporteur on the right to food he criticised the United States 34 times but he never criticised any party in 15 of 17 countries deemed by the UN Food and Agriculture Organisation to have a man-made food emergency. Ziegler didn't just attack the Israeli occupation of the West Bank. He called it "the worst in the history of colonialism". He described Gaza as "an immense concentration camp" and celebrated when what he called the "guards" left."
Appointment with farce
, by Alan Johnson, April 5, 2008, Guardian)